QEII Centre, London, UK
Layer123 World Congress is the leading event in Europe dedicated to network transformation and the applications it makes possible. This event brings together network operators and owners, telecommunications industry associations, the analyst community and solution providers to the largest thought leadership and networking platform of its kind in Europe.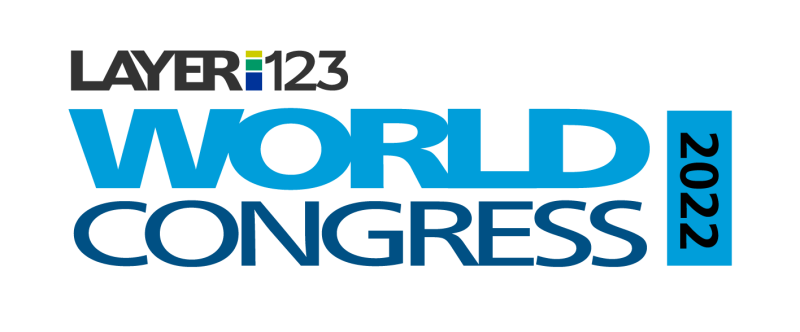 Layer123 is the home of the network transformation conversation. For 11 years, they have brought the industry together to share knowledge on how to design and build efficient, virtualised, software-defined networks - and how to use these networks to provide next-generation customer services.  With the maturing of SDN & NFV, the industry is now refocusing on the applications of the technology which brings together different stakeholders. The congress provides a high-profile leadership platform where a common understanding of business reality and important technology directions are assessed, debated and mapped out for the market.
On 7 December 2022 at 16:30 GMT, Ricard Vilalta (CTTC), Juan Pedro Fernandez Palacios (Telefónica), Håkon Lønsethagen (Telenor) and Silvia Almaglia (ETSI) presented "Fostering innovation in Transport Networks with ETSI TeraFlowSDN controller" as one of the Closing Keynotes on the Layer123 World Congress 2022.